Your Stay
A far cry from urban sophistication and luxury, we do not have televisions, air-conditioners or geysers. We do have clean toilets, fresh sheets, warm blankets and an overall sense of coming back home. The scent of the forest, rural life around you and a moonshower on the patio is an added attraction.
5
COTTAGES
(3 persons per cottage)
---
1400
per person per day
(food + lodging)
---
---
THINGS TO DO at mousuni island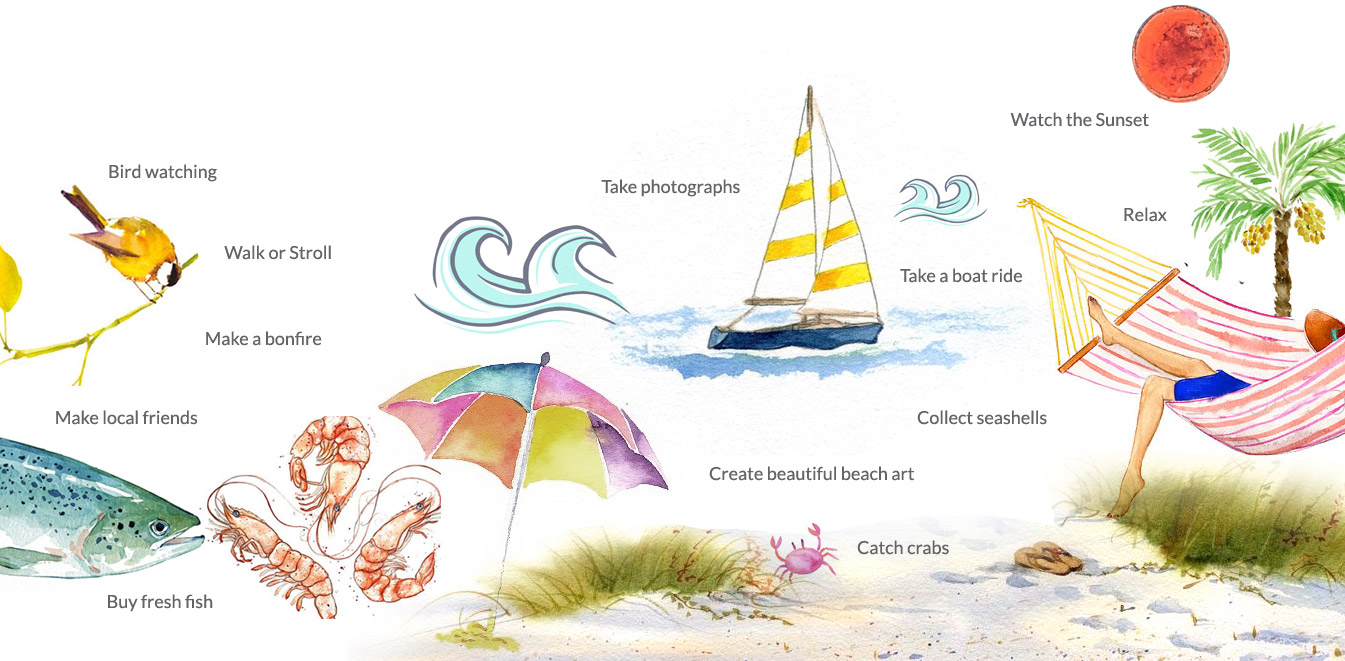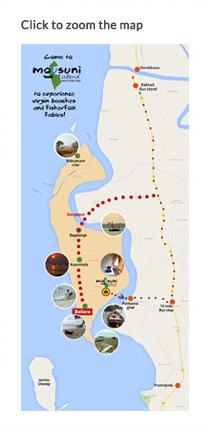 Location
Reach Namkhana by bus or train.
Cross the Hatania Doania river by boat (10minutes ride).
Take Magic van (every 15mins service) or book a TOTO and reach Bagdanga kheya ghat (30mins ride).
Cross the river and reach Bagdanga by boat (20 mins ride)
From Bagdanga the motor van will pick you up and take you to Baliara (20 mins ride).
GALLERY
Mousuni Island is a nature enthusiast and photographer's delight.
The panoramic sea view of Baliara beach, the riverine landscape of Patibunia, the variety of birds in the Kakramarir chor, the simple rural life, the mesmerising sunset -all this and more make up the Mousuni Island picture album.